Donate to childrens charity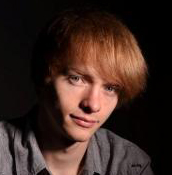 Contact Details
NB: this is a forwarding address, we do NOT disclose home addresses
Other Information
Parents/Guardians - Gina and Graham
Interests - Swimming, cycling, football, computer games, PS2, riding his dirt bike, army games, Lord of the Rings, Simpsons, Top Gear, his pet lizard, collecting keyrings and Top Trump cards. Bandanas, black or silver costume jewellery.
Favourite Colour - Blue
Able to read? - Yes
Able to use hands? - Yes
Visually/hearing impaired? - No
Suffers from any developmental delay? - No
Siblings - aged 3 to 16 wishing to receive post
About - Ryan H
Story written 2005
Ryan was diagnosed with cystic fibrosis when he was four weeks old. Medication and physiotherapy began straight away. Ryan kept fairly well as a baby and toddler, having only a few hospital admissions with chest infections. When he was 5 years old he had to have surgery for Intussusception (collapsed bowels), his appendix was also removed. His chest infections came more often so he had a chest port-a-cath inserted for easier intravenous access.
Abdominal and constipation pain continued and following a year of tests Ryan had more surgery a few years later. Adhesions from his bowel were removed, bowel rotated and his gall balder was removed. Due to a deterioration in his health a gastrostomy tube was fitted in his stomach for over night feeds.
Over the last 3 years Ryan has gone from strength to strength. He has begun to catch up with missed school work. In 2003 he won a Cystic Fibrosis award for showing real determination at fighting CF. Ryan now has IV's every 3 months via his portacath.
He is a fantastic boy with a great smile and awesome sense of humour and loved a whole lot by his family.
Update 21st September 2012
Over the last few months Ryan has not maintained his usual high lung function. He has had a few courses of IVs but has become unwell again within a week. He has grown some nasty bugs recently and is having high doses of antibiotics. He is currently being seen in clinic every 2 weeks and if his lung function is still low next week he will starting another course of IVs. After this course he is starting a Tobi Inhaler as he is having reactions to all nebulised antibiotics and currently has no daily cover for Pseudomonas. The colonization of Pseudomonas in his lungs is probably the reason for his low lung function.
Apart from all this going on he recently enjoyed a weeks holiday in Tenerife with his girlfriend. He has gone back to College to study year 2 Media, Photography and to re-sit his English Exam again. His driving has gone very well and he is already looking forward to his new car next year.
Ryan is now 18 and we feel it is time to move on. As a family we would like to thank everyone for their gifts, letters etc, to Ryan, his older brothers Jason and Shaun, and to Jasmin. They really did bring a smile to their faces.
Update 1st March 2012
Ryan is struggling at the moment and has been on IV antibiotics for the last week with another week to go. It's his first course since September 2010 and it has really knocked him sideways. At the hospital yesterday his lung function had slightly improved so fingers crossed things are getting better for him. It does mean he has had to take considerable time off at college… so he will need to catch up. The family are supporting him as much as we can.
Thank you for Ryan's birthday and Christmas gifts and cards… sorry this is very late. Special thank you for the lovely letters received form the young ladies from the Netherlands over Christmas, they were very touching.
Update 10th August 2011
Ryan has kept very healthy with his chest and had no IV's since September 2010 which is fantastic. His appetite has improved since having his Gasostromy removed as well.
Today we went for his Annual Review results… his Liver function is now normal as his liver has had time to repair since not requiring so many IV courses. His vitamin levels were low so he needs a higher dose of vitamins. At clinic today his Lung Function was 124% but his weight has dropped despite eating well. His Glucose levels were very high though despite fasting for 12 hours. He has had a Glucose test and we get the results next week. It is suspected that Ryan has CF related Diabetes and this could also explain the weight loss and fatigue. It would mean him possibly needing insulin and tweaking his diet a little.
Ryan has now completed his first year at college. He returns in September for Year 2 of Graphics and to start Media (which he had to give up last year due to illness).
He is enjoying driving his car and even took a trip to Blackpool in July driving 6 hours each way… leaving a very worried me at home!!! We are looking forward to a family holiday in Ibiza next week and as Ryan has been so well he is going to really be able to enjoy it.
Thank you to everyone who continues to send Ryan and Jasmin post as it really does make them smile.
Update 26th January 2011
Ryan had a very healthy Christmas (the first one in years) and he is doing very well at the moment. His new portacath has yet to be used!! He is maintaining his weight without the night feeds, he is drinking lots of hot chocolate and usually has 3 pints of milk a day.
His driving is going really well too and he is a very careful driver. Ryan retook his GCSE Maths and passed gaining a C and he is still working towards his GCSE English retake. He is enjoying his Graphics course and generally life itself. He has CF clinic next week when I'm sure they will be amazed by his good health.
Thank you to everyone who sent cards and gifts for Ryan's birthday and for Christmas. Jasmin also received some very nice things for Christmas. Special thank you to Ryan's Elf, Emma, the gifts were great. Thank you to children from Darrick Wood School, Harry and Sam for the lovely Christmas cards to Ryan and for taking the time to write him a message. Jasmin loved the gift sent from Rachael Harper and all the family, her little face shone when the confetti fell out of the card as she opened it.
Update 4th November 2010
Ryan passed his driving test first time!!! He has his brand new Ford Fiesta Titanium car and is really happy. He has dropped Imedia at college as he got too far behind, but he will take it up again next September. For the time being he is concentrating on Graphics and retaking his GCSE English and Maths. Ryan also has a lovely girlfriend who is just as shy and quiet as he is.
Health wise Ryan has had one month with no night feeds and he appears to be holding his weight, it must be all the McDonalds he has been eating (even for breakfast). He will be weighed at Clinic again in December. His chest is clear and all his medications have stayed the same, fingers crossed he has a good winter.
Thank you to everyone who has sent Ryan and Jasmin post in the last month. The Halloween gifts were wonderful. I've not listed specific thank you's as I'm recovering from surgery myself, so it is just a big thank you to everyone.
Update 7th October 2010
Ryan had a great start to College and settled in well. However he had to have 2 weeks off due to a chest infection and to have another course of IVS which hit him hard. He has been advised to drop Imedia but he is determined to catch up. He finished his IVS yesterday and at the moment is on a 2 month trial of having no overnight feeds to see if he can maintain his weight and hopefully have his Gasostromy tube taken out. I'm a bit unsure of this… he has had it in situ for 8 years now and it has helped him with his weight immensely and taken a lot of pressure off when he has been ill and had no appetite.
However, as a 16 year old, he doesn't like the button in his tummy and emotionally he is down about it.
Ryan has his driving test on the 25th of this month so please cross fingers that he will pass.
Thank you to everyone who has taken the time to write and send gifts to Ryan and Jasmin as it means a lot.
Update 2nd September 2010
Ryan has now left school and had a very healthy summer holiday. He has been able to go out with his mates, go cycling, and swimming. We had a great holiday in Derbyshire where we used the Alton Tower Tickets from Post Pals (thank you very much for them).
Ryan got his GCSE's he needed to get into college… he worked so hard and it paid off. He has to retake English and Maths at college and is doing Graphics and media which he wanted to do. He had an Enrolment day today and starts College on the 9th.
In July Ryan had his portacath replaced and was in hospital for 2 days. We haven't had to use the port yet but it flushes through very well. Ryan has also left paediatric clinic and is now at the CF Adult Clinic (although I still see him as my little boy!). At his last clinic appointment last week his lung function was 120% which is wonderful. The new nebuliser and treatment is obviously working. However, today Ryan has started coughing with a troublesome dry cough which is a reaction to the Tobi nebuliser, so we have to stop that one again.
Ryan has passed his Driving Theory test and has his practical booked for the end of October, his new Ford Fiesta Titanium is on order and he will get that at the end of October also… so all fingers crossed he passes!!
Thank you so much to everyone who has sent post cards, letters, gifts and especially the many many keyrings from all over the world to Ryan. All have been very greatly received and Ryan has been overwhelmed with everyone's kindness. Too many names to mention and I would hate to leave someone out, so THANK YOU TO EVERYONE!! Jasmin is also enjoying receiving the many parcels that come through the post addressed to her.
Update 8th June 2010
Ryan's IVS has been extended for another 7 days as he is still very chesty and productive. His lung function has improved though so hopefully another week will see him well again. Despite feeling very poorly this morning he struggled into school for an hour to do his English exam and came home to go to bed.
Thank you for everyone who has written and emailed him wishing him luck in his exams. This week is going to be pretty tough going for him now, especially as he is poorly.
Update 30th May 2010
Ryan is currently on a course of IVS for a chest infection. He was struggling with his chest and finding breathing difficult, especially when he was walking and had a chesty cough. At the hospital his lung function had dropped and his chest sounded crackly. They started a 2 week course which ends on the day of his first exam, so hopefully he will be well for his exams. A long line was put into his arm as he is still waiting for his new Port- a -cath… this operation has been provisionally booked for the 7th July.
Ryan managed to go into school on the last day of term as it was his last full day apart from going back for exams. This half term will be spent revising and resting.
On 4th July, Ryan's 17 year old brother, Shaun, is doing a Tandem skydive in aid of The Cystic Fibrosis Trust so we are all looking forward to that – I think I will have my eyes closed though!!
Thank you to everyone that has sent mail, gifts, letters, postcards, keyrings and things to Ryan and his sister, Jasmin. Ryan still has a few to open and I will list specific thank you's next month.
Update 4th May 2010
Following Ryan's last course of IVS he has kept remarkably well. At the hospital last week his chest was clear and his lung function was back up again. He had also put weight on so that was another XBOX game bought for him.
Regarding his new Portacath, we saw the consultant during the Easter holidays and Ryan is now waiting for an appointment for a scan to see what party of the port is blocked. If the line is ok he will have a new port attached to it, but if the line is blocked he will need a complete new port and line. The scan will also see if the new port could be put back in his right side of his chest or not.
Ryan's next course of IVS is due the end of May but we are hoping this can wait until after his exams and finishing school at the end of June. Hopefully his new port will be put in then too. If there is any sign of Ryan going downhill again I have to contact the hospital and IVS will be started with a canula in his hand. We must keep him as well as possible as June is going to be pretty tough going for him during his exams. Ryan has 10 hours of GCSE Art exam this week so fingers crossed he copes.
Ryan has had to stop all nebulised drugs again as they leave him with a very annoying persistent dry cough despite using ventolin prior to the nebs. This is the first thing the Adult Team will address when he changes over into their care after June. He has already met the Adult team and although it will be sad to leave the comfort of the children's team, I am sure he will be well looked after. I think I will struggle more though when he finally sees the Doctor without me being present.
His driving lessons are going well and his instructor says he has a natural flare in driving. In a few weeks time I hope to be able to order his Fiesta as this can take 2 months to be delivered.
Ryan has received lots of mail this month. The postman to the address used has been bringing it by the bag full. His keyring collection is going well and he is getting them from all over the world. Jasmin is not being forgotten either.
Thanks to the following, Elizabeth Eckardt (USA), Jane Kirby (Woking), Patricia, Samrana who sent a gift to Jasmin (W.Yorkshire), Sarah G, Jane Saddleworth, Kirsty A, Clare Carrier (London), Caroline, Dan & Max Evans (France), Richard, Selena, Sylvia (Staffordshire), Amy (Italy), Vauxhall Cars, Charlie (Derby), Ruth (Dorset), Robert, Edwards Family (Aberdeenshire), Antony, Alice, Peter (London), Nick Sheppard (Perterborough), Nicky Merrick (Wallasey), Steph Hunter (Lancashire), Penny (Merseyside), Jenny (Penzance), Kristine Cirillo (US), Leona Tyrie (Scotland), Pamela Fuller, Amanda (Lanc), Alex Rose (Bucks), Maria (Hampshire), Ray (Greenwich), Wilma (Netherlands), Margaret (Boston), Chris (Gloucester), Georgia (Dereham), Trev (Italy), Margaret, Nick, Mayce, Christine Proctor (Bristol), Ashlea, Jennie from Deva Travel, Amanda Stemp (Surrey), Charlotte (Surrey), Phil Vicki & Ella (Berks), Margaret Greenberg (Boston), Laura (Estonia), Patricia, Susan (Glassgow), Maz (Scotland), Sarah Clarke, Despina, Sue (Derby), Toby & Zoe Gibson, Helen King, Ryan & Vicki (Edingburgh), Catherine White (Glasgow), Lee, Claire Chapman, Ellisha (Portsmouth), London Symphony Orchestra, Megan H & Beth, Ms Harvey, Jason & Helen (Darlington).
Special thanks to Grannie Ruth who writes to Ryan and includes Jasmin also – such kind words. And to Ema Kelly for that fab glass one off edition keyring. Ryan has received so many wonderful things, too many to mention, so please accept our heartfelt thanks. Ryan is studying hard for his GCSE at the moment but he has chosen a few letters to reply to but there just isn't time to reply to everyone.
Thank you also for the tickets to Alton Towers, the whole family will be making a long weekend out of it in the summer holidays.
Update 8th March 2010
Ryan's last course of IVS was extended another week as he was still chesty and his lung function wasn't high enough. After two weeks of IVS his chest portacath stopped working completely resulting in him having to have a canula in his arm. Luckily, his veins are a lot bigger now and this lasted the rest of the course. After 22 days of IVS his chest was clear and his lung function much improved so his consultant stopped them. Ryan is waiting to be reviewed for a new portacath and he has an appointment after Easter. Ryan's GCSE'S also start after Easter, so his operation will have to be fitted in around his exams. We are hoping this will be before his next course of IVS is due.
Ryan started back on his nebulised antibiotics, using ventailin as well, to try and stop him coughing, but sadly after the second dose he was coughing non stop for 24 hours. As he has had this reaction again, the nebulised drugs have been stopped, but now he has nothing to keep pseudomonas in check. Ryan managed 4 and a half days at school last week, but we had to collect him as he fell asleep at school whilst having his physio. He was shattered after having 6 Science tests in 2 days!!
Ryan is doing well with his driving lessons and is eager to get his car.
Ryan's keyring collection continues to grow with some wonderful keyrings. Ryan has also received keychains, Top Trumps, Books and Games. The local post office thinks Ryan is very popular!! Special thank you to… Liz (Nasville), Wendal, Grannie Ruth (Newcastle), Kate Dee, Maria Carney (Co. Durham), Arlene McGuiness (Renfrewshire), Jean (Essex), Linus Harrison (Wales), Tracy Welham (Bury St Edmunds), Karen (New Zealand), Sadie, Ben, Ella and Lily, Fearne Cotton, Jane (Saddleworth), Angry Owl (Canada). Jasmin also received some lovely books from Samrana. These gifts have really helped lift Ryan's spirits as he has had a tough time of late. And our heartfelt thanks go to everyone.
Update 1st February 2010
This school term hasn't been a good one for Ryan so far. I think he has managed 2 weeks so far. First of all he had a reaction to his Nebulisers he started at the beginning of January. He was sent home from school and we waited to get a lower dose for him. The lower dose left him a little shaky still so he stayed at home for the rest of the week until it settled. He returned the following week only to be sent home again on the Wednesday feeling very rough and short of breath. He was having an abdomen scan the following day so I took him to see his consultant for a check up just in case. His lung function had dropped by 30% and he was getting very short of breath. He was coughing up a lot of green mucus so the only thing that could be done was more IVS, only two and a half weeks after finishing his last course!! I do his IVS at home to avoid having him admitted. That was last Thursday, 4 days ago, he is showing slight improvement but still has a nasty cough and shortness of breath. He is sleeping a lot which is good as he obviously needs the rest. I have contacted his school and asked for extensions on all his coursework as they had to be in today but it's just not possible. It is a high possibility his chest Portacath is packing up… pushing his IVS through is getting harder by the day but as he is in no discomfort I am continuing with very sore thumbs!! His port has been in for 6 years so it has done well but I will get it reviewed when we see his consultant again next week.
We had good news though regarding his scan, everything looks normal despite raised liver levels on blood tests, so that is a great sigh of relief.
Ryan also started having driving lessons – he has managed to fit in 2 so far in between feeling ill and he is really enjoying it.
Jason and Shaun had their CF carrier test results back and Jason is a carrier whilst Shaun is not. Jasmin will be tested if she wants to when she is 16. Jasmin is finding it hard at the moment as she is so worried about her big brother. It's a lot for her to take in (she's only 7) but we are supporting her all we can.
January has been a great month for post for Ryan. His key-ring collection is growing by the day. He has received 39 key-rings to date. These include The Simpsons, Dices, Robots, Cars, Snoopy, Mickey, Bendy men, Globes, Lizards, The Rise of the Argonauts,Mandarin Oriental key-rings, Chicago keyring, Wales keyring, fancy Singapore ones and many more. Ryan has also received other gifts as well and Jasmin hasn't been left out either. And each parcel had some lovely letters for Ryan which really touched us all.
Many thanks to all the following people… Christine (New England), Casey (Manchester), Lawrence Family (Warks), Jane (Oldham), Mrs Welham (Bury St Edmunds), Jordan & Reece (Middlesbrough), Christine Waller (USA), Henry & Mary Johnson (Houston), Marjolyn (Netherlands), Jane (N.Yorkshire), Jayne (Dorset), Yang, Mark, Jackie (Nashville Tennessee), Hwee Hoon (Singapore), Kerri Langley, Helen Brierley (High Peak), Helen, Frazeypie (money saving expert comp forum), Emma Stone (Cheltenham), Leslie Phillips (USA), Sara Jo Buffington (Chicago), Natasha Dan (London… the Top Gear annual was great), Jane Beswick (Saddlesworth), Wendy Jordan (Staffordshire), Tam (Tokyo), The Newmeyers Family (USA). Our intention is to write and thank all those who sent their address but please bear with us. Your kindness means a lot and I know it has helped Ryan over the last few weeks.
Update 18th January 2010
Ryan has received keyrings from Coventry, High Peak, Cheltenham, USA, London and Chicago!! We've also had some lovely letters/cards and gifts for Jasmin too. Thanks Post Pals and everyone who sent them… He is SMILING!!!
Update 3rd January 2010
Ryan managed to recover in time for his 16th birthday and his Dad took him and a few mates out to the Cinema to see Avatar followed by a McDonalds (only thing Ryan enjoys eating at the moment). After that, two of his mates stayed over and they played on the Xbox for most of the night. Many thanks to everyone who sent birthday cards and wishes to Ryan.
Ryan also had a great Christmas Day and was in high spirits. We had his Nan and Grandad over for the day and he was his usual cheeky self. However, on Boxing Day Ryan coughed up some blood. It was only a small amount so I decided just to monitor him giving him extra nebulised drugs. That evening Ryan started coughing up lots of blood accompanied by chest pain and getting really stressed. I contacted the Children's Assessment unit and was told to get him to hospital as soon as possible. We have unlimited open access to the hospital so it saves time as we don't have to go through A&E. After an x-ray and doctors examination, Ryan was admitted to hospital. His port was accessed and IVS were started. The doctor said the blood was most probably due to inflammation and infection (Ryan's lungs are colonised with Pseudomonas plus he had a Streptococcus pneumoniae infection).
Ryan was comfortable during the night despite still coughing up blood. He was discharged the following evening as I can administer his IV antibiotics at home for the next two weeks. The blood stopped after three days but at every cough we all make sure Ryan is ok. He has a follow up appointment in a week's time. Coughing up blood is quite common in patients with CF, however this is the first time it has happened to Ryan and it's very scary to be honest. We're hoping to get a few answers at his review.
Special thanks to Lucy Clark for being Jasmin's Elf. She loved all the things you sent. Eeyore has pride of place on her bed. Thank you to Tez for Ryan's gifts, he looks really cool wearing them. Thanks to everyone who sent Christmas cards as well.
Update 5th December 2009
Ryan had a very good review at CF Clinic on Monday – his lung function was 110% which is wonderful. However he is now in bed ill with flu like symptoms again, only 2 weeks after getting better from his last bout of Flu. This is a real blow as he already has so much work to catch up on at school and if he cannot return to school next week it could mean he won't be entered into his GCSE's.
He needs lots of support at the moment as do we. We are totally gutted that he should be ill again so soon.
Update 1st November 2009
Ryan has been very poorly with Swine Flu. He spent a night in hospital and then I cared for him at home. Prior to him getting swine flu he had been on IVS for 2 weeks due to a chest infection and off school. Two weeks on he is recovered but has been left with a very troublesome viral cough which goes on for hours at a time and is very stressing for him.
He has had some input from his psychologist as he has been feeling very down but we are hoping this will lift. Last term he only managed 2 weeks out of the seven weeks in school and there is a lot of missed work and he is behind in his coursework. I came out of parents evening in tears worried about how much schooling he has missed over the last 7 weeks. The school are being very supportive and he has been given a personalised timetable leaving out Ethics, Citizenship and English Lit so that he can concentrate on his core and chosen subjects. Ryan has not been entered into his GCSE English Lit as he is so far behind in the coursework.
At a meeting in school with all agencies involved, everyone was confident that with support Ryan can catch up, and he has chosen his college for next year and his course, Imedia and Graphics with the possibility of retaking English. He so badly wants to achieve, yet knows his CF is holding him back.
However, Ryan is looking forward to starting driving in December after his 16th Birthday and getting a car as soon as possible. Let's hope he can stay well to enjoy his birthday and Christmas.
Thank you to Post Pals for the tickets too Legoland, we managed to go during the half term holiday. Ryan was rather worn out by the end of the day but we all had a great time.
Update 26th September 2009
Ryan had a fairly mixed summer health wise. He had a course of IVS as his summer holidays ended, due to another chest infection.
All through the summer he had a dry non productive cough that kept coming and going, resulting in numerous hospital and physio visits and his hay fever also played him up at times. Ryan alternates 2 nebulised antibiotics monthly and it appears that one of these is causing the dry coughing so we have to discuss this with his consultant next month.
Ryan has managed one week back to school and is off again with a bad chest infection and on a 2 week course of IVS which I am doing at home. He has also lost quite a bit of weight which isn't helping him fight off his infection but his appetite has completely gone.
We changed hospitals as well this month as he now goes to a specialist hospital for the Adolescent Clinic. Ryan was looked after very well when we were there the other day sorting his IVS out, I can't fault them. So once again my kitchen looks like a hospital treatment room but as long as we can get Ryan better it's a small thing to live with.
With this being his GCSE year, he will get back to school as soon as he is able.
Many thanks to everyone who has sent him post.
Update 30th June 2009
At present Ryan is struggling with a cold and is off school. We are waiting on a cough swab result but he has developed a loose cough today, so it looks like he will be having a course of Intravenous antibiotics again which isn't going to be too good in this heat.
Update 16th March 2009
Ryan has been very poorly over the weekend. Today he has started on a course of two intravenous antibiotics for two weeks. His latest cough swab showed he had a heavy growth of Pseudomonas and he obviously wasn't coping too well. We have managed to keep him out of hospital as I'm doing the IVS at home.
Any extra post would be most welcomed as he will be off school for the time being.
Update 1st March 2009
Ryan has had his Glucose intolerance test and another Liver scan. He has an appointment next week when we are hoping for the results.
Ryan has missed quite a bit of school in the last few weeks as he has been feeling poorly with a sore throat and has a chest infection. He is possibly starting a course of Intravenous antibiotics next week to get him back up again.
Thank you to Tez who sent Ryan some lovely gifts and a letter. Also thanks to Post Pals who sent Ryan a gift and a lovely Teddy for Jasmin it was very kind of you.
Please could anyone that writes or sends gifts enclose their Email address as Ryan is not one for writing thank you letters except on a computer!
Update 17th January 2009
Ryan's annual CF review went well. He has put weight on (another xbox game earned!) and grown in height. All bloods were normal apart from his liver function which we were expecting as he has mild liver disease. Another liver scan has been asked for to see if this has progressed. Ryan's lungs remain colonised with Pseudomonas, which is upsetting as this bug damages the lungs quite rapidly if left untreated. It was decided that the pseudomonas would only be treated with intravenous antibiotics if it became a moderate to heavy growth (determined by regular cough swabs) or if Ryan becomes unwell. Ryan remains on nebulised antibiotics to help keep the pseudomonas at bay. This will be regularly reviewed by the CF team. Ryan has mild clubbing of his fingers which is a side affect of cystic fibrosis. He has to go for a bone density test and Glucose tolerance test as he is now at an age where some are diagnosed with Diabetes and osteoporosis. But we will deal with this if and when Ryan is diagnosed.
So the review was a bit mixed with good weight and height gain and a few lows. As usual Ryan remains his happy go lucky self and straight after the hospital we were in Tesco's buying his XBOX game as a reward!
Ryan's next hospital appointment is at the end of this month at another hospital as we have to plan for his transition to an Adolescent CF Clinic.
Jason and Shaun have their Genetics Counselling and tests next week to see if they carry one of the two genes that Ryan has… fingers crossed they do not.
Update 15th January 2009
Ryan had a great birthday and Christmas and he was very well.
Today he has his annual CF review so fingers crossed all is ok.
Wow what a lot of post Ryan and his siblings received for Christmas! Special thanks to… Post Pals, Julie, Santa's Elf Helen, Rachel, Christmas Elf Alison, Howard Elves, Sarah, Carl and Mason, Shaun's Elf (sorry no name was given), Alina, Hwee Hoon and Aled G and family. I hope i haven't missed anyone out and apologies if I have… I will be thanking those who sent their email address personally. Jasmin was really pleased with the cards and letters from the reindeer too, she squealed with delight! I have sent photos of the children for the gallery. Thanks also for Ryan's birthday cards and gifts!
Update 8th December 2008
Ryan has had 2 weeks off school due to his recent chest infection but he now appears to be on the mend. This course of IV antibiotics finishes tomorrow. Fingers crossed he will go back to school the next day.
Ryan is very much looking forward to his 15th Birthday and Christmas.
Update 25th November 2008
Ryan started a course of two strong Intravenous Antibiotics last night for a heavy growth of Pseudomonas. He just can't shift that infection and he is feeling very poorly. He is off school again and possibly will be for the next two weeks. I'm certainly not sending him back too soon with all the bugs going around at the moment.
Any extra post or smiles would help lift his spirits and hopefully we can get him back fighting fit in time for Christmas.
Update 5th November 2008
Ryan is doing very well at the moment considering he had flu a couple of weeks ago. He has a hospital appointment this week so fingers crossed all tests are clear.
Update 2nd September 2008
Ryan has had a good summer and enjoyed our holiday in France, although his lungs remain colonised with Pseudomonas. He is back to school tomorrow and really looking forward to his options he is taking for his GCSE's.
Thanks to everyone who has written and sent gifts this month, especially Julie.
Update 1st June 2008
Wow what a great month for post Ryan has had and it really helped bring him up this month. After his last course of IVS and being poorly, a week later he contracted another chest infection (a growth of Aspergillis) which he has never had before and it really knocked him down. He was off school again for a week and very poorly. He has had a good rest over school half term and we are hoping he can continue in school until he breaks up for his summer holidays! Ryan goes back to school tomorrow and is starting a new Year group (10) working on his options which were Art, Graphics, Media Studies and IT. He is so glad he no longer has to struggle with French and Spanish.
Special thanks this month to Jade Boyd who sent gifts to Ryan and his siblings, it was very kind of you. Also thanks to Helen (a crafting friend) Jane, Angel, Cathe Garnett and to Julie, all the things you sent Ryan whilst he was poorly were gratefully received. Sorry we've not got round to thanking you all personally. Hope we didn't forget anyone and if we did, apologises and thank you.
Update 30th April 2008
At the moment Ryan is very poorly with a chest infection. He began his IVS last week after having a reaction to some oral antibiotics he was taking. He went back to school yesterday but was sent home after only a couple of hours. Today he has been sleeping most of the day, just waking for his treatments and a little bit of food. The antibiotics he is having are strong so they should kick in soon and hopefully we will see an improvement. At his clinic last month Ryan had lost weight so we are rather concerned about this too… I have blackmailed him saying that if he puts weight on he can have the new Grand Theft Autos game for his XBOX. I'm really hoping he is well enough for school next week as he has his SATS… but if not, then never mind, Ryan's health comes first.
Thank you to the person from Israel that sent Ryan the jumper, it looks great! Thank you also to Julie for her continuing letters and gifts, Ryan really enjoys reading them all. Ryan was really pleased to receive the parcel from Post Pals… he says the keyrings were fab. Thank you for everyone who sent things to Jasmin for her birthday too, she was very pleased.
Update 27th February 2008
Ryan had his annual CF review last week and got a glowing report. His weight and height is up. Sat levels are high and his lung function was 98% which is excellent as his chest is colonised with 'Pseudomonas'. Even his liver function is normal now as he has fewer courses of IVS, which has allowed his liver to repair.
As for Ryan, he appears a lot happier, more confident and a cheeky teenager… with the odd grunt! He has chosen his career… when he leaves school he wishes to do graphics and design computer games and we will support him all the way!
It's still hard work caring for Ryan… endless amounts of drugs and physio to keep him well, but all his and our hard work is definitely paying off and we hope this continues.
Update 9th January 2008
Ryan managed to dodge the "Flu" that I and two of his siblings had leading up to and over Christmas which was a good thing (good job he'd had his Flu jab I think). He has a dry cough at the moment and is a bit wheezy but i think it is just down to the damp weather, but I will monitor him. His IV's are due this month sometime and he has another appointment at the Teenage Cystic Fibrosis Clinic at the end of the month. We're just hoping that this very good patch he is having continues through the winter months.
Ryan had a great birthday and we hardly see him now as he has an Xbox to add to his Computer, psp, Ps2 and Gameboy in his bedroom!! We had planned to have some of his mates sleep over but with the majority of his family in bed with flu we cancelled this.
Thank you to everyone who sent Christmas Cards to Ryan, Jason, Shaun and Jasmin. Jasmin particularly loved the cards from each of the Reindeers with their special Christmas messages to her. She received the last one on New Years Eve from Rudolf. She had so much fun opening and reading them.
Thank you so much to the Elves Sarah Hine, Pete, Mady, Lewis and Jenna… your lovely gifts and kindness were very much welcomed. Special thanks to Kirsty A (a Post Pal) for Ryan's gift.
Update 14th December 2007
Ryan had his CF Clinic on 7th Dec. His weight and height has gone up so we are now allowed to drop another night feed. He is now having a litre of feed over 12 hours, 5 nights a week, which is great for Ryan as it gives him the weekend off.
Despite having Pseudomonas still growing in his lungs, his lung function was 100% so his body is coping well. We are very pleased with his progress indeed.
Don't know how long this good patch will last, and of course Ryan is still having a lot of medication including antibiotics and nebulised drugs and his chest physio therapy 3 times a day… but it's certainly going to be a very happy Christmas for us this year.
Update 3rd December 2007
Ryan has been doing really well. He is about to choose his options at school and is very excited that after this school year he can stop doing French and do subjects he is interested in e.g. Art, IT and Graphics!
The CF Nurse is coming to see him this afternoon as over the weekend he has developed a chesty cough, the first in quite a few months. So it's probably a good thing that his regular Intravenous Antibiotics are due this month. He has CF Clinic this week too.
Ryan is really looking forward to his Birthday on 21st December and of course Christmas.
Thank you so much for Julie's continued support – Ryan really loves your letters and gifts. All the letters are in a special treasure box.
Update 1st October 2007
Ryan has just finished a course of Intravenous antibiotics. This time he had 2 weeks off school as he suffered side affects from the large doses. At present he is very well and already looking forward to Christmas and his birthday.
Update 30th July 2007
Ryan is doing very well. He got a glowing report from The Teenagers CF Clinic… his first visit to this Clinic. So good that we are hoping Ryan can miss next months course of IVS so his school holiday activities are not disrupted… just waiting on his cough swab results. Really hope this extremely good patch can continue for a bit longer, so fingers crossed. Ryan is enjoying the school holidays and the lie-ins!!
Ryan and all the family went to an air show last week arranged by The Starlight Foundation. It was a great day out and we are very privileged to have been invited.
Update 4th June 2007
Ryan is currently on a course of IVS for Pseudomonas again. It's a bit harder this time as we think his port is packing up… so his arm is a bit painful and he had to have the port accessed twice in 6 days. It's likely he will need surgery for another port in the near future. At May's CF clinic Ryan had put on quite a bit of weight which is great… must be all that yummy chocolate he has been eating.
Ryan is in the 'grumpy teens' now, we get lots of grunts when talking to him. Think he is finding life in general a bit hard especially when his CF restricts him or I (mum) am over protective of him.
Thank you for the crocodile shortbread cooking kit… Ryan loved making it and also eating it.
Update 4th May 2007
Ryan had been doping really well up until this week. He has had to have few days off school as he was really unwell. We are going up the hospital this afternoon for a check up so fingers crossed all is ok.
Thank you Julie for your continued support. He really looks forward to receiving your cards, letters and gifts. All are in a special folder which he looks through very often.
Update 6th March 2007
Ryan has had a rough few weeks again and had last week of school. He slept for most of the week just waking for his pyhsio and medication. Poor boy was washed out. His chest was clear on examination by his consultant, but a cough swab was taken just in case.
Ryan has mild liver disease due to all the medication he is taking.
Update 5th February 2007
After a week of being poorly Ryan is now having a 2 week course of strong IVS. He didn't really pick up from having his last course of IVS so his consultant decided to bring forward his regular IVS. Tomorrow is Ryan's annual CF Audit so lots of tests – fingers crossed for him.
We have just had his Statement Review at his school, his teachers are so pleased with how well he copes with the demands of High School and his condition… he is a real inspiration!
Update 2nd January 2007
Ryan had flu just before Christmas which was a worry but he managed to avoid IVS. He was well enough to have 4 friends stay over for his 13th Birthday and had a great time. Christmas was quiet as my hubby and I both ended up with Flu so we were confined to the bedroom while the in-laws looked after the children… not a good way to spend Christmas.
Last term Ryan only managed about 2 weeks at school as he was too poorly with Pseudomonas which he still has but is not bothering him at the moment. Hoping this term is a healthier one for him.
Thank you to Julie for being Ryan's Elf and for sending the great gifts. Also thanks to Kay Ashton for her gifts to the boys.
Update 1st December 2006
Ryan returned to school on Monday after 3 weeks of IVS and Steroids. He is now doing a four day week at school having Fridays off to rest… hopefully this will help with his fatigue and enable him to fight off chest infections. It's been a hard few months as Ryan's eldest brother and little sister have also been ill with their asthma and as a family we are really looking forward to Christmas and some family time – with hopefully no IVS for Ryan over Christmas… so fingers crossed.
Sorry we haven't replied to anyone personally for sending post to Ryan and his 3 siblings, I always plan to but never seem to get the time. But please except our heartfelt thanks you really do bring a smile to their faces.
Update 1st November 2006
Ryan is on another course of IVS and is off school again struggling with Pseudomonas. He has the most awful cough I've ever heard so it's taken quite a hold of him now. The IVS will continue until he feels better. When Ryan goes back to school (probably in 2 weeks) he will be doing a 4 day week to help him get through the winter months.
Thank you for all the post and especially the watch, he loved it.
Update 16th October 2006
Spoke to soon I think! Ryan is off school today with headache, high temperature and chest pains… sputum test showed he still has Pseudomonas. He has started a course of oral antibiotics but it's looking very likely he will need IVS again. This time I will keep him off school as he needs the rest. At the moment he is in bed and is very tired. Any messages, notes, cards etc would be nice to cheer him up.
Update 7th October 2006
Following Ryan's last course of IVS he has had a great month. His chest remains clear and he has managed to put on a little weight. He saw his consultant at CF Clinic yesterday and he was very pleased with him.
Ryan started High School this month and he loves it. The school is very supportive and the transition has gone smoothly, Ryan has settled in well. It does help having Jason & Shaun there too.
Many thanks to Julie and her son for the letters, cards and presents – Ryan loves receiving them. Shaun loves the cards that Hwee Hoon sends him so thank you, they make a lovely colorful display on his bedroom wall.
Update 31st August 2006
Ryan is still struggling to shift Pseudomonas from his lungs. He is on another course of Intravenous antibiotics, not a very good end to his school holidays and next week he will have to start his new school with his Portacath accessed too. Ryan starts High School next Tuesday which he has been worried about, his two big brothers will be there as are 3 of his cousins so I'm sure he will be ok, I may not be on the day though, his little sister also starts school that day!!
Ryan continues to take everything in his stride though and we are really proud of him. He is a real inspiration.
Thank you to Julie and her son who continue to send letters and gifts. Ryan really loves receiving them.
Thank you Hwee Hoon for sending such lovely postcards to Shaun, they are all on display in his bedroom, he is really pleased with them.
Update 30th June 2006
Ryan has yet another chest infection. Today he started another 2 week course of Intravenous antibiotics – only 2 weeks after finishing his last course!!! So he is not too happy at the moment and needs lots of TLC this next month.
Update 31st May 2006
Ryan has been unwell again and is currently on another course of IVS for two strains of the dreaded Pseudomonas infection in his lungs. It's half term and he is not too happy, the IVS take just under 2 hours in the morning and just over 30 minutes in the evening.
Lots of post would be nice to bring him back up again.
Update 30th March 2006
Ryan has finished his IVS and two recent cough swabs have been clear, so Ryan is very well for the time being. The Dnase is working as his lung function has improved. Also we had an agonizing wait for results from a Liver Scan this last week, got the results yesterday that his liver is normal. That was a huge relief for Ryan and us. Ryan is looking forward to the Easter holidays and no doubt lots of yummy Easter Eggs!!
Thank you to everyone who has written to Ryan it means a lot to see his smiley face. A special thank you to Julie for sending some lovely gifts and post to Ryan.
Update 2nd March 2006
Ryan is continuing his IVs. Three weeks this time, as the first IVs he was having were not resistant to the bug he had grown. He has been rather down lately and worrying about things a lot so he really needs some smiles this month.
Update 20th February 2006
Ryan has another chest infection and started a 14 day course of home IVS today. He is not too happy about this as it's the school hols… so any extra smiles he receives this month will help!
Update 3rd February 2006
We have been overwhelmed by the cards Ryan received from CMPC Forum Rakers, all with lovely messages that really made Ryan smile this month. Thank you CMPC Forum Rakers.
Ryan is doing really well. We managed to avoid this months Intravenous Antibiotics. He has started on a nebulised drug called DNASE on a three month trial. Everything's crossed that it improves his lungs! We just need to get a bit more weight on him now.
Update 9th January 2006
Thank you to everyone who sent birthday cards, Christmas cards and presents to Ryan. It's so nice that so many people care. Special thanks also to Karen who was Ryan's elf. He really loved all his presents, the beanie hat is permanently on his head! Thanks also to the children from Grafton Junior School as 29 handmade cards were sent by the children and all had lovely messages for Ryan.
Ryan's auntie nominated him for a wish from the Starlight Foundation. He wished for a computer package. On the 17th December he went to PC World to receive not only a great computer/media center but also a chair and desk. Ryan is one happy young man and we are very thankful for his wish being granted.
Update 29th October 2005
Thank you so much for everyone's good wishes, cards and presents while Ryan was in hospital. It really meant a lot.
Update 19th October 2005
Just to let you know Ryan came out of hospital yesterday (18th). He has some weight to regain but appears a lot better.
Update 4th October 2005
Ryan has been admitted to hospital today as he still has a chest infection. He needs lots of intravenous antibiotics that I can't manage at home. He will be in for 2 weeks at least.