Donate to childrens charity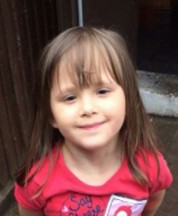 Contact Details
C/O 3 Spirit UK
Maylands Business Centre
Redbourn Road
Hemel Hempstead
HP2 7ES
United Kingdom
NB: this is a forwarding address, we do NOT disclose home addresses
Other Information
Parents/Guardians - Rachelle
Interests - Likes Frozen (film), arts and crafts, small pet toys, wants to become a vet, Katy Perry and The Portraits.
Favourite Colour - Pink and leopard print
Able to read? - Yes
Able to use hands? - Yes
Visually/hearing impaired? - No
Suffers from any developmental delay? - No
Siblings - aged 3 to 16 wishing to receive post
About - Emma W
Story written 2015
Emma was daignosed in 2011 with Fanconi anemia, a life limiting blood disorder. This causes bone marrow failure and a higher chance of head and neck cancers.
Emma will undergo a transplant in spring 2015. Her dad will be the donor as we have been unable to find a matching donor. Her brother was tested but also has the condition. Emma is often tired and weak and she has regular blood and platelet transfusions.
Update 24th July 2015
We have decided that it is time for us to focus on the coming weeks and thought it was best that Emma move on from Post Pals.
We would like to thank all the wonderful people who have made both my children grin and play with the letters and tokens sent by post.
Whilst we have a challenge ahead of us as Emma is admitted for her BMT, we have decided to focus on giving rather than receiving and thought another child in need could benefit from her moving on.
We have made a decision and commitment to write to a different Pal each week hoping to make many more smiles.
Post Pals is amazing and I feel very fortunate that Emma found you when we did.
Update 2nd June 2015
Emma goes into hospital for her bone marrow transplant at the end of July and we have been told this will be for 6-8 weeks. We have a box with all the post we have so far recieved that I am planning to take with us so that we always have something to read each day.
Thank you for everything you do, it is very much appreciated.
Update 1st May 2015
Emma had her hickman line inserted as she now requies transfusions weekly. Her transplant is planned for June. We still need to find an unrelated matching donor.
Thank you for all her birthday cards and gifts.