Donate to childrens charity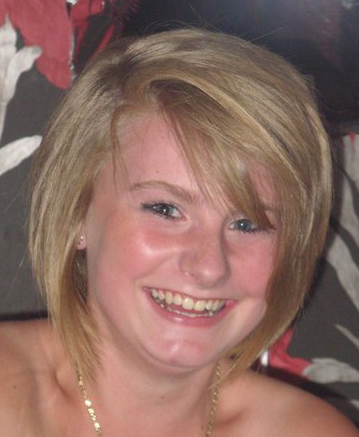 Contact Details
NB: this is a forwarding address, we do NOT disclose home addresses
Other Information
Parents/Guardians - Louise
Interests - Clothes, shoes, make-up, shopping, music and fashion.
Favourite Colour - Purple and red
Able to read? - Yes
Able to use hands? - Yes
Visually/hearing impaired? - No
Suffers from any developmental delay? - No
Siblings - aged 3 to 16 wishing to receive post
About - Antonia S
Story written 2010
Antonia was diagnosed at 6 weeks old with Cystic Fibrosis. She has to have physio twice daily and she takes up to 30 tablets a day. She has to have IV antibiotics every 4 months for 2 weeks at a time.
She is a fantastic brave child having endless chest infections and missing out with going out to play when she is poorly. She has regular liver scans as she has liver disease as well as Cystic Fibrosis.
Family life can be strained at times as Antonia has to have a lot of attention and my time. My other two children are often pushed out and have to stay with family when Antonia has to go into hospital.
Update 7th October 2013
Antonia is now moving on from Post Pals, thank you to everyone who has supported her and Maizee.
Update 5th April 2013
Antonia is going into hospital to have a new port fitted.
Update 4th January 2013
Antonia has to have an operation to replace her portacath in her chest as it has failed and no longer allows her to have her IVs through it.
Update 4th November 2012
Antonia is having tests at the moment as we have found out she has liver disease.
Update 17th May 2012
Antonia had clinic yesterday and it went really well.
Antonia recently did a fashion show with her Youth Club in aid of Cancer Research – she looked amazing and did a brilliant job of being a model.
Update 3rd February 2012
Antonia wasn't very well over Christmas and New Year and had to go into hospital for IV antibiotics as she had a chest infection. She is home from hospital now though and doing better.
Antonia and Maizee have received some amazing gifts and post since being with Post Pals and we are very grateful to for them all.
Update 10th February 2011
Antonia has had a rough past few months. She needed IV's in December and they finished just before Christmas, so she could enjoy the snow when her line came out.
Antonia is now a borderline diabetic so we have to check her blood sugars. Luckily Antonia isn't worried about it and I think I was more upset than her as I think she goes through enough.
Thanks to everyone that sends Antonia, Max and Maizee post and gifts, as it really makes their day.