Donate to childrens charity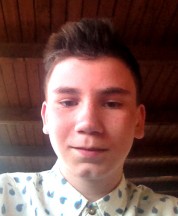 Contact Details
NB: this is a forwarding address, we do NOT disclose home addresses
Other Information
Parents/Guardians - Sharon
Interests - XBox 360 and XBox One, joke books, Formula 1, making things, puzzle balls, collecting caps (hats), bike rides, football (especially Liverpool FC), all sports.
Favourite Colour - Yellow
Able to read? - Yes
Able to use hands? - Yes
Visually/hearing impaired? - No
Suffers from any developmental delay? - No
Siblings - aged 3 to 16 wishing to receive post
About - Aaron H
Story written 2012
Aaron was unwell from the moment he was born and at five weeks old he was admitted to hospital with a bad cough and failure to thrive. He was then diagnosed with cystic fibrosis.
For the next four years we spent most of our time on the children's ward. We were taught how to do his IV's at home. Aaron takes around 50 tablets a day with nebulisers and two lots of physiotherapy.
Aaron had a recent stay in hospital with a bowel obstruction. My other two children are adults but missed out so much when they were younger as cystic fibrosis needs care 24 hours, 7 days a week.
Update 26th March 2015
On the 25th of March Aaron had his 16th birthday. He now feels the time is right to move on from Post Pals and give another child the chance of enjoying the amazing kindness and support he has had over the years.
He is just about to sit his school exams and is looking forward to the future. He continues to think positive and although cf is a life long battle, it's one he will fight all the way.
Thank you to every person that has every sent Aaron cards, gifts, letters and thoughts. He has the most amazing cap collection from all over the world too. A big thank you to you to Post Pals, you do an amazing job and bring joy to so many xxxx
Update 8th December 2014
It has been a very long month as Aaron has been in hospital for a mountain of tests. We have had some of the results back and been told he is now pre diabetic.
Aaron is now back to playing football for our local team (part time) and studying hard for his GCSE's in-between hospital visits.
Thank you to everyone for his post, you all have been so kind.
Update 17th October 2014
Aaron has now started back at school and is trying to catch up on all the work he has missed in the last 8 months. He is now in year 11.
He is still going in to hospital every 4th week for 4 days to have IV treatment and things seem to be going very well.
Update 18th August 2014
Aaron is back in hospital having iv steroid treatment. He was in remission for his ABPA (Allergic Bronchopulmonary Aspergillosis) but after only 12 weeks it sadly came back, so we have just started 6 months of treatment for that.
We have just had a lovely holiday in the sun as this is just what Aaron needed after such a bad winter.
A big thank you to everyone who has been sending cards and gifts from all over the world, it really gives Aaron such a boost when he is feeling so unwell.
Update 4th May 2014
Aaron is feeling much better now though the last 6 months have been the worst 6 months ever. He will be returning to school in the next few weeks (part time) but has to drop out of some of his GCSEs as the hospital feels all of them will be to much.
Thank you for all your love, care and support, over this difficult time.
Update 2nd February 2014
Aaron has had a really difficult 6 months after we found out he now has ABPA (allergic bronchopulmonary aspergillosis). He started treatment in October and has been on very high dose steroids since then. They have made him very unwell but we are now on top of the infection so should be able to reduce the dose soon. Due to the side effects Aaron has not been able to go to school since the end of November, but we hope that at the end of February he will slowly start back at school and a get back a bit more of a normal teenage life.
We would love to thank everybody for all the gifts and letters he has been sent and he's had some amazing things from all over the world.
Update 23rd November 2013
The last year has been difficult for Aaron. On top of the Cystic Fibrosis and the ME, we found out why Aaron's health continued to get worse. He has Aspergillosis which is not curable but it is treatable and that is a positive for us, however it does mean an extra 100 tablets a week. We think we are up to about 300 a week now, but Aaron never lets this get him down and is looking forward to getting back to school and sports in the New Year.
We have had so much post over the months and it is incredible, thank you so much each and every one of you.
Update 23rd October 2013
Aaron was taken poorly on our holiday and has not been right since. This week he has been in to hospital for tests and put on steroids as his lungs are not too good at the moment and his lung function has dropped again.
In the last few months he has received many cards and lots of gifts – thank you so much, you are all amazing.
Update 30th July 2013
Aaron has received lots and lots of post in June and July. He has been having a few good weeks and is going on holiday to Majorca in a few weeks time as the sun is like a tonic to him.
I would like to thank so many people for everything they send him. I will send pictures of the veg he was sent to grow (stripy tomatoes, purple carrots etc) as they are growing well.
The last month has been hard with Lizzie gaining her wings. We send on our love to all of Post Pals xxx
Update 4th April 2013
Aaron has been unwell now for 5 months and is only allowed to attend school 2 or 3 days a week. He came down with glandular fever in October and has just been diagnosed with CFS/ME on top of him having cystic fibrosis. His consultant said he will not be well enough to attend full time school until September/October. Once we have purchased Aaron his own laptop he will be  able to catch up on some school work from his bed. He has had to give up all sports and hardly ever leaves the house due to the extreme tiredness.
Thank you so much to everybody who has sent Aaron cards and gifts.
Update 7th December 2012
Aaron had a wonderful summer but has now been unwell for a while. His lung function is the lowest it has ever been and his weight has become a big concern, so he is attending hospital every 3 or 4 weeks. Aaron has just undergone a lot of blood tests too and we are waiting for the results.
At the moment Aaron is only attending school 2 or 3 days a week but is looking forward to Christmas.
We are looking forward to spring as Aaron always seems so much better in the summer months. For the time being he has had to have a break from playing for his local football team, which I know he missing so much.
We would like to thank everyone for taking their time to send Aaron cards, gifts, and letters. You really have no idea how much fun receiving post from all over the world is. Any smile he receives is worth its weight in gold.
Wishing you all a happy smiley Christmas.
Update 29th February 2012
Thank you so much for what you do – Aaron loves his post. We've had some from the USA, Holland, Germany etc – what great people.
Update 6th February 2012
Aaron is home from hospital now on high dose steroids. This takes him up to 60 doses of medication a day. Hopefully his lung function will start to improve soon.
Many thanks to all of you for post that has been sent.