Donate to childrens charity
Birthday card appeal for a very unwell little girl
Sep 21, 2020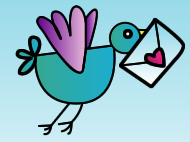 Our Pal Anoosha has been in hospital continuously for 5 years now, she is turning 7 soon and as always her birthday will be spent in hospital. We are launching a birthday card appeal to try and make her day as happy as possible, especially as Covid rules mean no visitors this year.
Anoosha LOVES Little Mix and gets through each day by listening to their music. She also likes LOl dolls, Lego, Barbie and kids make up.
Please could birthday post be sent to the address on her page by the 27th of October and it will be taken in to her to open on the big day.
Thank you