Donate to childrens charity
Link to Post Pals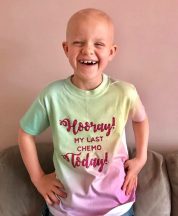 Contact Details
C/O 78A Durleigh Road
Bridgwater
Somerset
TA6 7JE
United Kingdom

Email Pal
NB: this is a forwarding address for the Pal, we do NOT disclose home addresses
Other Information
Parents/Guardians - Kali and Kevin
Interests - Tayen loves listening to music and riding her scooter, listening to audio books and playing with her brothers
Favourite Colour - Pink
Able to read? - Learning braille
Able to use hands? - Yes
Visually/hearing impaired? - Fully blind, no permeable light
Suffers from any developmental delay? - Delays due to her visual impairment but is very cognitively able!
Siblings - aged 3 to 16 wishing to receive post
About - Tayen G
Story written 2017
Tayen was diagnosed at 22 months old after a prolonged seizure at home. She has bilateral optic pathway gliomas (tumours) that have spread through her brain to the back. She started chemo straight away and although it saved her life she lost all her vision just six weeks into treatment. First line chemo lasted 18 months and we then enjoyed 18 months off, however it was plagued with lots of seizure activity and the discovery of hydrocephalus last September. Tayen rapidly went downhill and had bilateral shunts inserted in October. Tayen also had new tumour growth which meant she needed to have more chemo.