Donate to childrens charity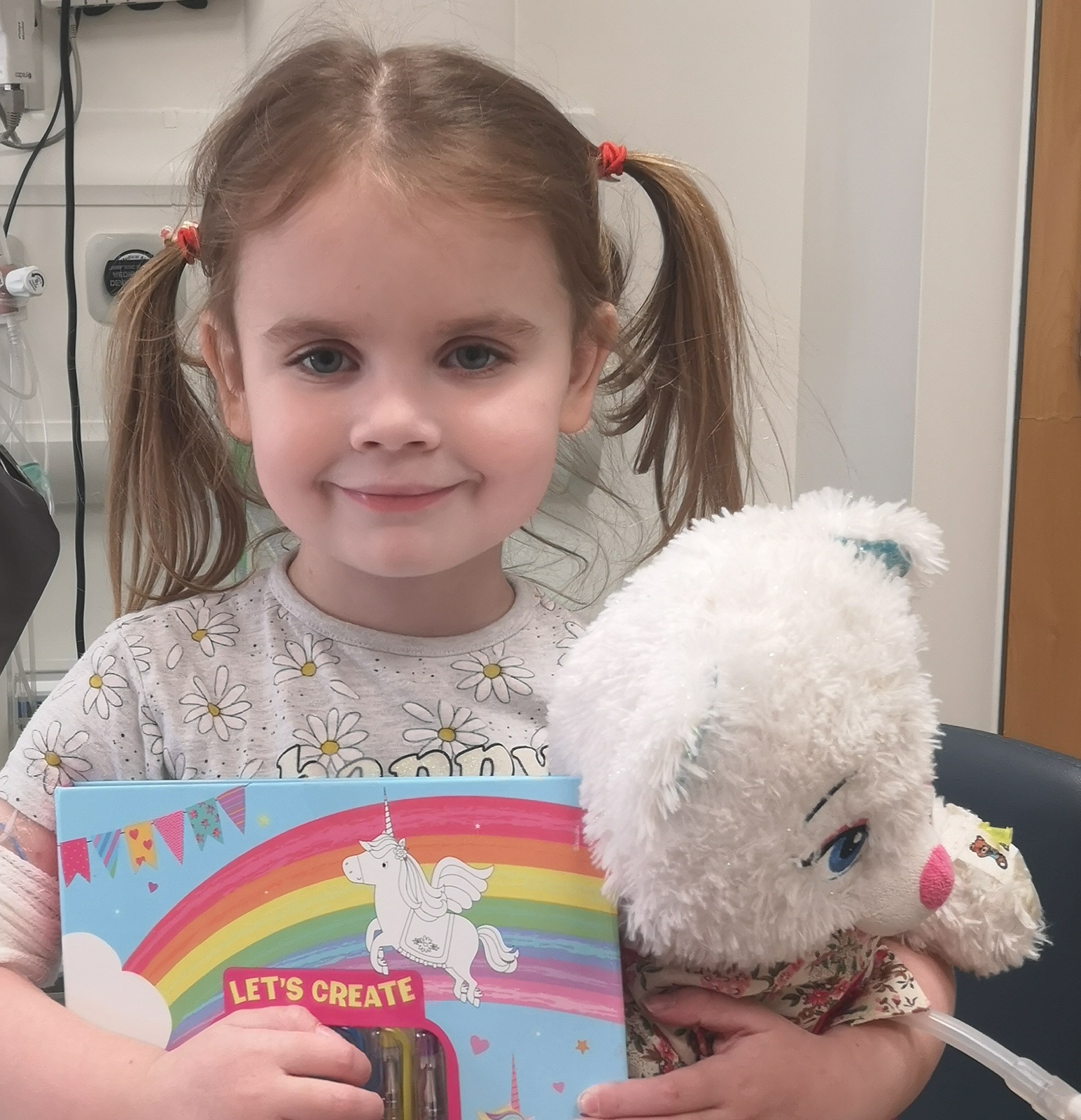 Contact Details
C/O 14 Perowne Way
Puckeridge
Ware
SG11 1SZ
United Kingdom

Email Pal
NB: this is a forwarding address for the Pal, we do NOT disclose home addresses
Other Information
Parents/Guardians - Lucy and James
Interests - (Please do not send food) Barbies, crafts, make-up, anything girly
Favourite Colour - Yellow
Able to read? - No
Able to use hands? - Yes
Visually/hearing impaired? - No
Suffers from any developmental delay? - No
Siblings - aged 3 to 16 wishing to receive post
About - Sadie S
Please do not send any food items to Sadie
Story Written August 2020
Sadie is a sassy 4 year old with a huge personality. Sadie has suffered with gastro problems since she was born and has spent over a third of her life in hospital. She has had around 90 admissions to hospital in her little life and over 20 general anaesthetics. All she has known is feeding tubes and monitors and, unfortunately, a lot of pain. After years of trying different feeding tubes, feeds and gut rest we are now in the middle of a very long admission to Great Ormond Street where she has now been diagnosed with a very rare condition of chronic pseudo intestinal obstruction. She is currently dependent on TPN into a central line and is awaiting an ileostomy this week.
Update 17th June 2021
Sadie had a recent admission back into London for a relocation of her gastrostomy tube. This was meant to have been a relatively smooth operation but sadly Sadie ended up quite poorly afterwards and had to have 2 weeks of IV antibiotics. Currently things are ticking over OK and Sadie has been enjoying the sunshine, although the hot weather is not great for someone on TPN and we have to keep increasing her amounts.
Thank you to everyone that sends beautiful hand written notes, cards and drawings, special thank you to Vivi who sends Riley his monthly parcels….its actually like you know him
Update 2nd March 2021
Sadie is now home from hospital with her ileostomy, gastrostomy and hickman line. She is completely dependent on her TPN but has coped so well with adapting to this new way of life.We are due to go back into hospital soon for some more surgery (so dreading that) but for now we are coping well and Sadie continues to live life to its fullest. Thank you so much to everyone that sends cards and presents to Sadie and Riley, they really do brighten their days and it has really helped to make Riley feel included, so thank you.