Donate to childrens charity
Zoom sessions with seriously ill children
Aug 2, 2020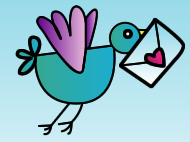 Since our families started shielding Post Pals has held as many play sessions on Zoom for the families as we can as all the children we support are even more isolated than before.
We have had dolls tea parties and Lego sessions, as well as a session for all the Post Pals pets! Our patron Fearne Cotton recently held a drawing session which the children all loved, the kids chatted while creating aliens and sea creatures.
We are looking to hold twice weekly sessions through August and would love to find some people who the children would recognise to join us! It could be a Youtuber who chats to the kids about Minecraft, someone who can have the children singing or creating some music, an artist doing some drawing, a talent judge letting each child do a small performance, we also have a Harry Potter quiz planned (no set date) and would love someone from the Harry Potter universe to join us. If you spare an hour to make the children smile it would be really appreciated. My email to volunteer is viks@postpals.co.uk
Thank you!
Art work from Fearne's session