Donate to childrens charity
Link to Post Pals
Tribute to Jan
Oct 11, 2016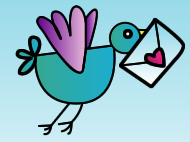 Sadly recently Jan passed away after a long battle with cancer.
Jan volunteered to be our treasurer back when Post Pals was a small non profit organisation. We were unable to raise the £5000 annual income you need to become a registered charity and we were stuck in a cycle where not being a reg charity made fundraising even more difficult. Jan came onboard, helped raise the money and got Post Pals very very organised!
Post Pals held a one off party for our 5th year but following it Jan offered use of her house and garden. For the next 2 years we held it there until we were big enough to move to a venue and it became an annual event.
Jan did so much background work for Post Pals, covering a range of things from dealing with Paypal (you wouldn't believe the hours it required!) to arranging a special wish- a kitten (a breed most suited for disabled children, insurance and vaccinations) for Seraphina!
Post Pals would definitely not be the charity it is today if it wasn't for Jan! We will always be grateful and her hard work lives on in the smiles created every day by Post Pals.