Donate to childrens charity
Make a child's Christmas
Nov 11, 2007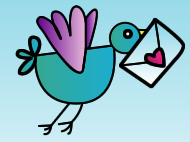 Hello, we are running our Christmas schemes again this year with the option for people to be Elves and Reindeer.
An Elf is someone who is assigned a child who they gather gifts up to the value of £15 for and sends them off in early December.
A Reindeer is someone who is assigned a young child and sends 9 cards during the month of December, one from each reindeer talking from the reindeers perspective ie talking about the sleigh getting full, getting ready for the big night etc.
In the past both schemes have proven very popular – one girl believed that the reindeer wrote to her because she helped her mum look after her disabled brother, and a little boy was reassured as the reindeer had written to him at the hospital which meant Santa knew that he was there so wouldn't get missed out.
The Elf scheme always brings about huge smiles, Nikita loved her Elf parcel which she recieved a couple of weeks before she passed away last year.
If you would like to be an Elf or Reindeer (or both) then please drop us a line stating your name, email address and how many children you would like to be an elf or reindeer for and also please let us know if you are happy to do an elf box for teenage boys as volunteers for this age group is hard to find.
It would also been a great help if you could forward this onto your address book please, post on blogs and message boards as we have 105 Elves to find!