Donate to childrens charity
Link to Post Pals
Help boost Post Pal stock
Oct 5, 2008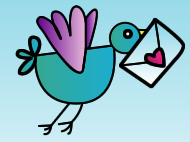 Hello, Snapfish are running an offer for 20 free photocards with envelopes that you can either pay £1.99 postage for or pick up from Jessops. I thought it would be a great way to boost the amount of cards we have in stock and be able to get some of our "no more chemo" cards (thank you Helen for designing them). I was wondering if anyone could help by placing an order and then sending them on to Post Pals please? I can either send you a picture or you can do your own as of course you're welcome to use it to boost your own card supplies for sending to Pals.
If you go to www.snapfish.co.uk/bountycards
Order the set of 20 cards in the size 8×4
Then enter the code btcjt94p at the check out.
It says the offer is running until the 31st of December.
Thank you!