Donate to childrens charity
Link to Post Pals
Ellie Rolling for Post Pals
Oct 10, 2008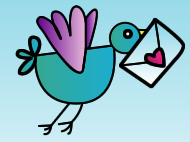 Harry G's 12 year old sister Ellie and their Mum have been working very hard to organise a sponsored event for Post Pals. Ellie and her school friends will be "rolling" 2.5 miles from their home in Staffordshire to the Royal Oak pub complete with a police escort!
Ellie said:
At the Post Pals BBQ I realised what a nice charity Post Pals is and that I would like to help them by raising money to help other kids just like Harry G has been helped.

At my school I put forward Post Pals to be our charity for this year and I am organising a sponsored rollerblade to take place on 19th October 2008 where some of my class mates will join in too. If you would like to donate or sponsor me, please send a cheque to Harry G, c/o 18 The Oaklands, Church Eaton, Stafford, ST20 0BA made payable to Post Pals and we will forward all monies received together.
They have been working so hard so please sponsor Ellie and her friends and enable us to help more families like theirs who have a child with a serious illness or disability.
Donations can also be sent via our donate page and please include a message to say it is sponsorship money.
Good luck to all everyone for the 19th, we can't wait to hear about it and see some photographs.
Below is a picture of Harry and Ellie at the Post Pal BBQ in July infront of the "wall of Pals" who we have helped over the years.