Donate to childrens charity
Link to Post Pals
Climbing the O2 again!
Oct 8, 2017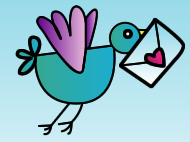 A huge well done to the 40 strong #TeamPostPals who climbed the O2 on Saturday the 7th of October and raised over £6000 towards our Chessington Appeal .
A special mention to Malachi for being the first ever blind person to climb the O2, Amina who climbed despite needing IV antibiotics minutes before the climb, Finlay and Libbi who were our youngest climbers, as well as Mae and Dan! Lots of climbers were scared of heights but over came their fear and had a great time!
We are now looking to do another climb on Saturday 13th January 2018.
The climbing experience can be under taken by anyone over the age of 9 and weighing under 21 stone, we had a few volunteers with disabilities who climbed slowly before.
Want to join team Post Pals? Just drop me a line on viks@postpals.co.uk. Once we have assigned you a place all you have to do is go to our Chessington Justgiving Appeal page, click start fundraising and set up a page. All we ask is you raise or donate yourself a minimum of £50 to cover the costs. There will be no cost to yourself.