Donate to childrens charity
Link to Post Pals
Christmas 2016
Oct 7, 2016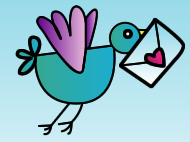 Post Pals is launching its Christmas schemes, bringing some smiles and magic to seriously ill children and their families. We have several schemes – with options for individuals, schools, groups and companies to get involved – most of which will only cost you a stamp! They range from putting together a 'shoebox' style gift, to using your imagination.
Reindeer Scheme- You are assigned a family to send 9 cards to during the month of December; one from each reindeer talking about life at the North Pole and the preparations for the big night!
Mrs Claus Scheme– Similar to the Reindeer scheme, you are assigned a family and send a letter from Mrs Claus. You can talk about anything from what Father Christmas is doing to sharing your favourite cookie recipe.
Elf Scheme- You are assigned either a seriously ill child or their sibling and put together a box of gifts. These don't have to cost much, it's the thought that counts! We give a guide price of £15 although some people choose to spend more and others less.
Company/school/group Scheme- You are assigned a family and go about making their Christmas special! How you do this is up to you, be it little gifts, cards, messages, organising or funding a treat (like a cinema trip), video messages etc. Your only limitation is your imagination!
Of course, being a charity that sends cards, letter and gifts all year around, we also welcome anyone sending a Christmas card, decoration, handmade item or gift. It's a great way to use up the extra few cards left in a pack or the 3rd gift on 'buy 2 get the 3rd free' offers stores often have. You can select any child from our Find Pals page and send with no commitment or need to notify us.
To be assigned a child for one of the schemes please email assignedprojects@postpals.co.uk Please tell all your friends and family about our schemes, together we can help spread some Christmas magic!
Thank you!
I heard a little Christmas
in the laughter of a child
I saw a little Christmas
in a snowman's jolly smile,
I felt a little Christmas
when I have a gift away…
Just little things…
An yet they filled my heart
with joy today…
Author Unknown