Donate to childrens charity
Link to Post Pals
Ashley H
Sep 8, 2010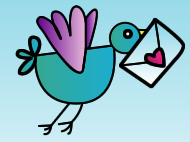 I'm sad to say that at 2.10am this morning Ashley passed away at his local hospice with his Mum and Dad with him.
He was a very brave Jedi who took on cancer the same way he took on Darth Vader. Thank you to everyone who sent Ashley post over the past 2 years, please keep sending cheerful post to his sister Amber.
This is a photo of him at our Post Pal party in June.
Ashley 30/12/2002-08/09/2010
"It is not how long a star shines, what is remembered is the brightness of the light"