Donate to childrens charity
Chessington Weekend Appeal
**Update 06/03/16 We have raised £7500 so far**
Post Pals would like to provide a really fun weekend for all of our families with seriously ill children we support, however, we need your help!! We are hoping to go to Chessington World of Adventures for a weekend full of super duper fun!
The fundraising target of £18,000 is to provide for 60 families which includes:
Tickets into the theme park (plus Zoo and Sea Life Centre) for the entire weekend.
Over night stay Chessington Safari Hotel with themed rooms where you wake up to the sight of African animals.
Breakfast
An evening meal in the fun Temple Restaurant
Evening entertainment.
Animals to stroke or hold.
A unique experience for everyone to feed the giraffes accompanied by a luxury picnic.
The hire of a portable hoist which is a requirement for our severely disabled children to be able to attend this trip.
The travel cost for 5 families who would otherwise not be able to afford the travel expense to cover the cost of their journey to arrive and depart from Chessington Safari Hotel.
Many of our families spend a lot of time separated from each other due to the health adversity their child experiences. Very often our Post Pal families are faced with the exceptionally difficult situation of one child and one parent being located in one hospital; meanwhile their siblings are looked after at a different location by another close care giver. Hence why we feel it is paramount for our families to have not only time away from the hospital environment to create happy memories but more importantly time together as a family.
We have also found that our Post Pal families enjoy being around by others who understand, no-one at Post Pals blinks an eye at tubes, seizures, IV's or oxygen. If anything we find our Post Pal families are often relieved to be surrounded by a group of people who truly understand one another and can empathise with each other.
Six year old Alfie is having three 3 and half years of daily chemotherapy, his mum said;
"We have 5 children and after Alfie was diagnosed with cancer my husband lost his contract at work so money is tight. The weekend would be a very rare treat for our whole family".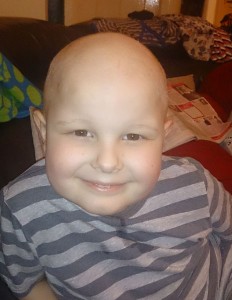 Aaron's Mum said;
"Our son spends a lot of time in hospital due to his condition, but this weekend would mean we could be a normal family and enjoy normal activities, not cooped up in a hospital room, to just forget about all the hospital appointments for once".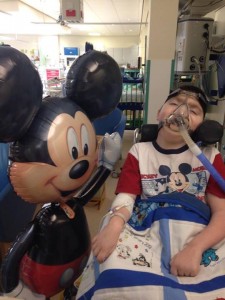 Post Pals is a small charity so this weekend away at Chessington can only happen with your help. It is a big and ambitious target but if 60 people/groups/work places managed to sponsor a family then this dream will become a reality and more importantly a happy memory to treasure forever.
£300 – Sponsors a Post Pal family for the whole weekend away.
£150 – Provides a themed hotel room for a family.
£100 – Enables a low income family to travel the long distance.
£15 – Sponsors a child to get to meet and feed the giraffes.
£10 – Sponsors a luxury picnic and cake.
We have a page with Virgin Giving which you can donate through or organise an event. Donations can also be sent via PayPal to treasurer@postpals.co.uk or please email viks@postpals.co.uk for details on a bank transfer.