Donate to childrens charity
Link to Post Pals
Support From Swanky Portraits
Feb 17, 2017 by: extra smiles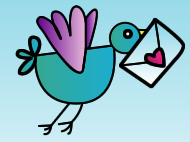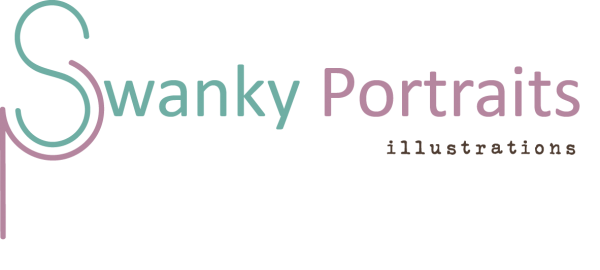 We would like to say a very special 'Thank You' to Swanky Portraits. Towards the end of last year we were contacted by a lovely lady called Taaya Griffith who has kindly offered Post Pals to be a beneficiary of her company. Taaya has a real passion and flare for drawing. She thrives on utilising her imagination to create unique personalised gifts. In 2016, Taaya progressed her creative journey further by developing her company Swanky Portraits. Swanky Portraits offers a wonderful selection of unique gifts which are personalised with illustrations created from photographs; suitable for both adults and children alike. Their range of gifts include: personalised books, framed portraits, illustrated greeting cards and illustrated gifts.
We are lucky enough to have experienced the children's range of personalised illustrated books and needless to say the books have been a great success with our pals. Taaya very kindly organises a personalised book for one of our pals every month. Ebonie was our first pal to receive a 'Christmas Eve Adventure' personalised book and she absolutely loved it! We had some wonderful feedback from Ebonie's Mum:
'The book- well what can I say, its fantastic! The portrait of Ebonie is perfect, it really does resemble her and the story is great too. I personally love the family photo, especially where she is off to bed and our photo is kissing her. When Ebonie received it, she had a smile from ear to ear and was fascinated that she was in a book and had her very own story! It has been shown to all the family, I feel very humbled that you chose Ebonie to have one. It will be treasured for ever and will come out every year. We thank you all from the bottom of our hearts.'
We are very proud to be working alongside Swanky Portraits as they offer wonderful gifts. The added touch of the personalised illustrations is what makes Swanky Portraits truly unique and different. We would like to say a very special 'Thank You' to Taaya for all of her hard work and efforts in helping to make our pals smile. It is wonderful people like Taaya who truly make a difference to our charity. Below are two pictures that we would like to share with everyone. One is of Ebonie with her 'Christmas Eve Adventure' book and one is of Harrison with his 'Space Adventure' book.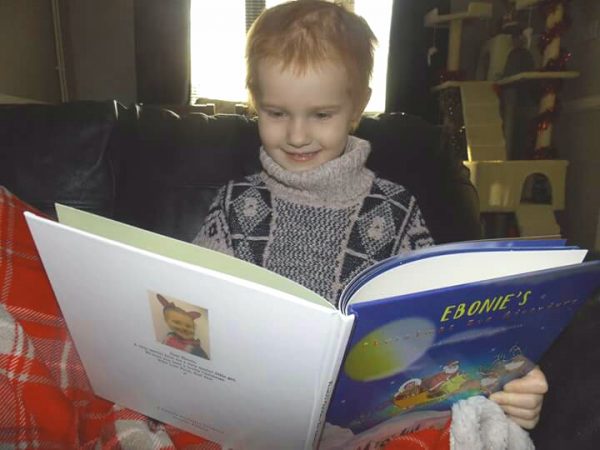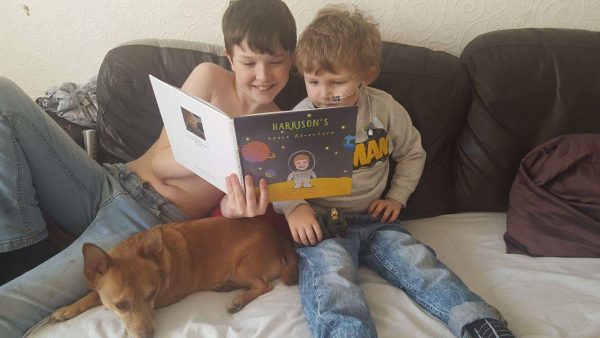 Please take the time to head over to Swanky Portraits and see for yourself the great work that they do, Thankyou.