Donate to childrens charity
Summer Smiles – Rachel
Mar 24, 2022 by: extra smiles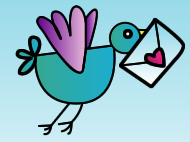 Summer 2021 marked a year since Post Pals children had started shielding due to Covid-19. It had been such a difficult year and the children weren't able to go out and about like everyone else when lockdown ended. We decided to launch a summer smiles project where each child could pick a smile of their choice.
Rachel wished for Switch games, a takeaway and as many Cadbury Dairy Milk Buttons as possible! Sadly in the few months, it took for us to raise the funds Rachel lost a lot of her vision. She had to give up her much-loved Switch which she kindly donated to a children's home. Our amazing volunteers heard about this and raised the extra so we could purchase Rachel an iPad and Apple Pencil. These were over our initial budget but they have fantastic accessibility for visually impaired people and it's something Rachel can use both at home in bed (as she is bed bound) and in-hospital).
Rachel was amazed to receive her rose gold iPad and Apple Pencil!