Donate to childrens charity
Link to Post Pals
Malachi's wish to be famous
Jul 17, 2017 by: extra smiles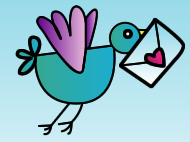 Malachi's wish is to be famous, he already has over 13,000 followers on Facebook and enjoys making videos.
A volunteer decided to help make Malachi even more famous by creating him a website, YouTube channel, and giving him a banner and business cards. We hear every single member of staff at the Marsden now has his business card!
Here is Malachi interviewing people at the Post Pals party.
Check out his site www.malachityler.co.uk and don't forget to follow him on social media!