Donate to childrens charity
Lego Joy!
Oct 3, 2018 by: extra smiles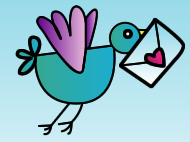 Through In Kind Direct Post Pals was able to purchase tens of thousands of pounds worth of Lego for around £3000. This was still a big chunk of our donations but we know how much all our Pals love Lego and that normally we can't afford to send it.
Post Pals HQ turned into a Legostore with Dawn and Steve unable to move in the living room or garage and becoming Lego experts, one would shout a kit number and the other would fetch it and package it for the child we had assigned it too! 
The smiles say everything….