Donate to childrens charity
Link to Post Pals
February 2017 – Bubble Helium Balloons!
Apr 13, 2017 by: extra smiles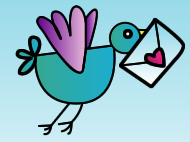 February was a fantastic month for our Extra Smiles Project. We managed to cheer all of our pals up by sending them all a 22″ helium bubble balloon each! The great thing about these particular balloons is that the last a lot longer…some up to 6 weeks! We had a great response and were inundated with photos of our pals with their balloons which was absolutely fabulous! In the words of Winnie The Pooh….'Nobody can be uncheeered by a balloon'! We would love to share these photos below with everyone.
I was also sent a bubble balloon this month whilst I was in hospital so a very special 'Thank You' to Vikki! I absolutely loved it! I have to say being on the receiving end of post when things are tough makes you realise just how special Post Pals is to all of our seriously ill children. It really made a difference and brightened up my day so I can only imagine what Post Pals must mean as a charity to all of our pals and their families. A very special 'Thank you' to everyone who kindly donates to Post Pals, without your support projects like these would not be possible.
#postpals #smallcharity #extrasmiles #heliumballoons #cheeruppost #sendingsmilesacrossthemiles