Kate D is stepping down as our fundraising coordinator. She has done a great job in helping people organise events, providing what they need and boosting our income. We will really miss her but she is going to continue to send out post and Moshi Monster things (MM kindly donate 100 magazines a month).
We very are grateful for all she has done and wish her all the best in the future!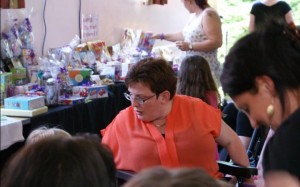 Kate D running the raffle at the Post Pal party.